This article is poor quality and as a result has been marked for improvement. Please discuss possible changes on the article's talk page.
Reason: No reason has been given, please provide a reason or this template will be removed.
The Malakectocracy of Astyononica

---

Motto
"Micronations Come Together, Right Now, Over Me!"

---

Anthem
Astyononica Patriotic Anthem

---

Heartland of Central Illinois

---

Capital city
Emera (New Emera)
Largest city
Not Divided into Cities
Official language(s)
Astyononican (MSL) English
Official religion(s)
Pentecostalism, Methodism, Non-Denominational Christianity, and Agnosticism(illegal minority, less than 5%)
Demonym
Astyononican, Malakelectical
Government
Malakelecitcal (Communist Conservative Hippie)
- Imperial Premieral Dictator
Andrew Vernon Easton III
Legislature
Ministers
Established
2013 (technically the stages started 2011)
Population
27-35? (2012-2013)
Currency
Astyononican Token
Time zone
Central
National sport
Volley-Tennis, Chess
National drink
sweet tea
National animal
Buttchicken
Patron saint
St. Francis
Internet Domain
INO# (Innova Protocol)

---

Government website
[1], old- [2]
The Malakectocracy of Astyononica was founded in late February of 2013, but the founder and current IPD had a few different stages of nations since 2011. The current leader is Andrew Easton, known as the Imperial Premieral Dictator, often abbreviated as IPD.
Etymology
Edit
The name of the micronation, "Astyononica," came from a warping of the founder's family's last name.
Astyononica was founded in late February of 2013, or possibly early March. Which is why the Founding Festivals are celebrated from February 25-March 5. The current leader of the micronation, A. Easton is also the founder. Previously, he had established multiple nations since 2011, and finally brought them all together into the IEA. The IEA was an alliance between all the micronations.  Then, in January, February, or early March of 2013, he ended the IEA and took up all micronations that were involved into provinces of the new, greater, micronation of Eastyononica, a warp of his and his family's last names. It is now known as Astyononica, but anyone who wishes may still refer to it as Eastyononica.
Government & Politics
Edit
The current type of Government in Astyononica is Malakelectical. Malakelecticalism is really just Conservative Communist Hippy-ism. The Head of State and Government is the Imperial Premieral Dictator, and the current one is Andrew Easton III, who is also the founder. Under the Imperial Premieral Dictator is the Semi-Dictator, and the current holder of this seat is Nicholas Emery, who formerly campaigned for Minister of Law, but lost to Haley Easton.
| Postion: | Current Holder: |
| --- | --- |
| IPD | Andrew Easton III |
| Semi-Dictator | Nicholas Emery |
| IPD's Heir | Haley Easton |
| Minister of Law | Haley Easton |
| Minister of Finance | Andrew Easton I |
| | |
| | |
| | |
| | |
Law & Order
Edit
((INSERT INFORMATION ABOUT JUDICIAL SYSTEM, POLICE, ETC.))
Foreign Relations
Edit
((INSERT INFORMATION ABOUT THE RELATIONS THAT YOUR MICRONATION HAS WITH OTHER MICRONATIONS))
((INSERT INFORMATION ABOUT THE STRUCTURE OF THE MILITARY, DIFFERENT BRANCHES, WEAPONRY, CONFLICTS INVOLVED IN, ETC.))
Geography & Climate
Edit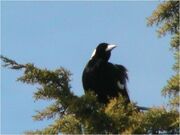 ((INSERT TEMPERATURE, WEATHER, TERRAIN, LOCATION AND OTHER RELATED INFO HERE))
((INSERT FISCAL INFORMATION, LIKE EXPORTS, IMPORTS, INDUSTRIES, ETC.))
((INSERT INFORMATION ABOUT THE CUSTOMS, EDUCATION, LANGUAGE(S), THE ARTS, ETC.))
{{INSERT INFORMATION ABOUT THE PRESS, TELEVISION, ETC.))
((INSERT A FEW PAGES RELATED TO THIS PAGE HERE))
External Links
Edit
((FAIRLY SELF-EXPLANATORY))