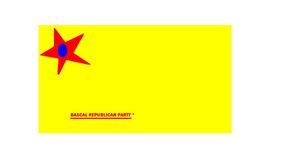 BASCAL REPUBLICAN PARTY
President : Muhd Firdaus
Members : 2
Ideology : Secularism , Liberalism
Seats in the parliament : 1 seats
Founded : 2009
Bascal Republican Party or B.R.P for short is the second largest political Parties other than B.D.P . It is the youngest political parties in Bascal. It is unknown who established B.R.P and it remains disputed. The current president of B.R.P is Muhd Firdaus who is also a former president of Land Republic Bascal.
Ad blocker interference detected!
Wikia is a free-to-use site that makes money from advertising. We have a modified experience for viewers using ad blockers

Wikia is not accessible if you've made further modifications. Remove the custom ad blocker rule(s) and the page will load as expected.