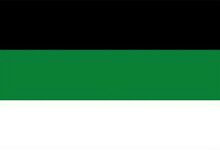 The '
Kingdom of Beulakerland'
(Beukerlardian-Dutch: '
Konigreick vann Beulakerlandt'
 ; Dutch: '
Koninkrijk Beulakerland'
) also called
The Beulakerland Movement
(Dutch:
Beulakerland Beweging
Beukerlardian-Dutch:
Beulakerlandt Bewegung
)
for being a enemy party to Geert Wilders (PVV, a Dutch Political Party). is a Micronation and the Founding Party of
WMU
, Beulakerland's vice President was the one who made WMU, but it was never really great as it now is, WMU's growing was after the Reorganisation of WMU, then
Katur Islands
came in and he made with Beulakerland from WMU a democratic union
For More Infromation, see www.wmu.wikia.com/beulakerland
Beukerlardian Gulden
The Beukerlardians also have a valuta: the 'Beukerlardian Gulden' (BG, Bf or
B∫) €1=1,50 BG.
to convert your valuta into the Guilders, see www.wmu.wikia.com/Beukerlardian_Gulden
Beulakerland on itself
Beulakerland lays Northeast of Leeuwte near Sint Jansklooster, it exists from 5 June 2017, but its history is more then 500 years old. It is located on the formally hills near the sunken village Beulake.
History of the State now
On 5 june 2017 2 Countryballpage owners met each other and came on the idea to get away from the bad ideas of Geert Wilders. This micronation was called Beulakerland, it has a great name for making WMU on 25 july 2017.