Bolcar East Africa

---

Motto
In God We Trust

---

Anthem
None

---

Hala'ib Triangle

---

Capital city
-
Largest city
-
Official language(s)
Egyptian
Official religion(s)
Islam, Christianity.
Government
Bolcar government fully controls it, no civilian control.
- Mayor
Todd Bolcar
Established
January 5th, 2013
Area claimed
7,950 ft.
Population
0
Currency
Egyptian and Sudanese dollar.
Bolcar East Africa
is a colony of the
Kingdom of Bolcar
located in the East Africa. It was claimed on January 5, 2013.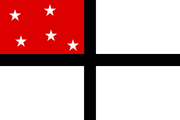 On January 5, 2013 King Todd stated to the micronational community that his nation is going to claim the land. The Prime Minister and most of the citizens supported the action. No people of the colony actually controls the land, it is under direct control of the Bolcar government.
On April 9th, 2013 Bolcar claimed the Bir Tawil triangle as well.
The Halaib Triangle claim, called Vorbeck in honor of the German General of WWI.
Bolcar Bir Tawil
Edit
The most recent claim of Bir Tawil.