The May Constitutution of Narentia was passed on the 24th May 2013.
Effects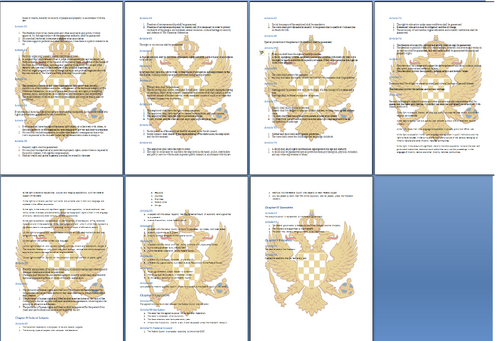 Reducing the number of the seats in the Sabor from 25 to 10.
Renaming the Federal Assembly to Federal Council.
Preventing naming a Dictator.
Banning the creation of Autonomous okrugs.
History of Constitutions
The first Narentian constitution was passed on the 23rd September 2012. Later a new constitution was written in Cyrillic.
Narentia Topics
Ad blocker interference detected!
Wikia is a free-to-use site that makes money from advertising. We have a modified experience for viewers using ad blockers

Wikia is not accessible if you've made further modifications. Remove the custom ad blocker rule(s) and the page will load as expected.