The People's Republic of Cyllea was founded on January 1, 2014
Etymology
The name 'Cyllea' is a combination of the sounds of Isle and Sea. When put together, the leader of Cyllea came up with the name. 
History
The current government of Cyllea has worked together for almost 2 years and has advocated for an independent state in eastern Canada, but has never claimed any independence until recently.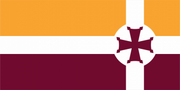 Government & Politics
The government is currently undemocratic- purely due to the fact that there isn't a sufficient to vote for a government. Most affairs are seen over by the leader, Dani Forrest.
Law & Order
The People's Republic of Cyllea maintains no official police force or military at this time. However, there are plans to have some type of security agency developed by the end of 2014.
Foreign Relations
The People's Republic of Cyllea current maintains no official relations with any other micronations, most likely due to its young age. However, the government has stated that it is open to diplomatic relations with almost any other nation.
Military
((INSERT INFORMATION ABOUT THE STRUCTURE OF THE MILITARY, DIFFERENT BRANCHES, WEAPONRY, CONFLICTS INVOLVED IN, ETC.))
Geography & Climate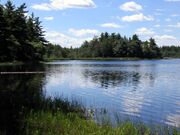 The People's Republic of Cyllea currently claims the Canadian recognized provinces of New Brunswick, Newfoundland and Labrador, Nova Scotia and Prince Edward Island. It also claims the Quebec administered Magdalan Islands and the French overseas territory of St. Pierre and Miquelon 
Economy
Currently, The People's Republic of Cyllea has no exports. Imports come purely from businesses in Canadian controlled territory. 
Culture
The current official language of Cyllea is English. The government of The People's Republic of Cyllea hasn't made their culture very clear to the public yet. When they do so, this will be updated.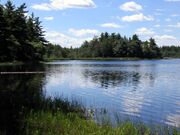 Media
The People's Republic of Cyllea currently has no media representing the nation. However, there are plans to develop a state-controlled news agency by the end of January 2014.
Ad blocker interference detected!
Wikia is a free-to-use site that makes money from advertising. We have a modified experience for viewers using ad blockers

Wikia is not accessible if you've made further modifications. Remove the custom ad blocker rule(s) and the page will load as expected.