Dalton (Officially: Republic of Dalton) (Daltonese: Dorşumósa Trivokama) (Daltonese Kaynian:Rapupulk oph Daylton) is a constituent country of Utopia with territory surrounded by the United Kingdom, as well as an overseas territory in Antarctica. It was orignally founded under the name "St. Robertsburg" in 2007, and re-founded under the name "Dalton" in 2012. It consists of 2,500 square meters of legally owned land in the North East of England. The nation is unusual amongst British micronations since it does not follow a British based culture. Dalton is an observer of the AMU. 
Etymology
The name "Dalton" comes from "Dalton-le-Dale", a village in County Durham, United Kingdom. Dalton is located in a region locally known as the "Dalton Region" due to the nation's close proximity with Dalton-Le-Dale.  
History
St. Robertsburg
The nations of St. Robertsburg was founded by Robert Garside and a Friend known as "Jack Jobson" in 2007 as an attempt to break away from the British government and create a new sovereign state. St. Robertsburg showed very little activity and was eventually disolved. On the 9th December 2011 Robert Garside discovered micronations on the internet, he then consulted his uncle and together they decided to re-found St. Robertsburg as a more active and professional nation, on the 10th December 2012 St. Robertsburg was officially founded and entered the micronational community soon after. The nation established good relations with Grémmia (then known as the Democracy of Grum).
Early Independent Dalton
Dalton was founded at a sucessor state to St. Robertsburg on 7th January 2012. The territory of Dalton was larger than that of St. Robertsburg and a crude conlang was created. As well as this, the government ordered the first cloth Daltonese flag and made printed money for the first time.
Dalton-Williamsian-Rosettian Republic
On the 12th January 2012, Dalton, Williamsia (now Wisteria) and Rosettia (now the Empire of Los Angeles) decided to merge to create a lager micronation known as the Dalton-Rosettian-Williamsian Republic (or DRWR), the main aim of the merge was to create a larger, stronger micronation. The day the DRWR was founded, the World Armoured Federation declared war on the nation due due to an unknown hacker, posing as the DRWR declared the World Armored Federation micronational terrorists. Armor's president, Armando Commando, was enraged and declared a cyber war on the DRWR. The Armored Federation shortly after launched Operation Hermes, in an effort to scramble DRWR intelligence. The war was later resolved by an armistice
Geography
Dalton is located on the Island of Great Britain, is is divided into the mainland and an exclave 2.65 miles from the mainland. The mainland consists of slightly sloped, grassland. The capital Laru resides on international borders on two sides. The highest point in Dalton is 165 meters above sea level.
Antarctic Territory
Dalton is a observer of the Antarctic Micronational Union and has land on the East Coast of Antarctica. Daltonese Antarctica forms the only overseas territory of Dalton.
Rule and Government
Dalton is a semi-Presidential Republic. It has a President as Head of State, and a Prime Minister as Head of Government, as well as several Ministers. There are three main Political Parties in Dalton, the Krojët Party, a liberal socialist party, the Pítist Party, an authoritarian socialist party and the Daltonese Independence Party, a moderate nationalist party. The multiple party system in Dalton has been described as "impractical" due to the fact Dalton is a small community.
War and Conflicts
The Daltonese Military is the National military of Dalton. It consists of only one branch, the Daltonese Army, however plans to make a Navy and Air Force are underway. Thomas Hewitt is the Minister of Defence of Dalton.
Military bases
The main Daltonese military base is located on the Western Daltonese border. The main feature of the base is a 10 long wooden wall complex made of two outer walls and an inner wall. A smaller military base in western Dalton near Laru consists of an artillery piece and a small shooting hide which has fallen into disrepair.
Culture

Main article: Culture of Dalton

Daltonese culture is the unique cultural identity of Dalton which slowly developed amongst Daltonese citizens. Daltonese culture is essentially an isolate culture though has been influenced by Slavic, Latin and Turkic cultures. A major part of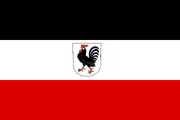 Daltonese culture is Daltonese cuisine which developed from home recipes of citizens which became popular in Dalton as a community. One third of Daltonese citizens identify themselves as "Daltonese". Roman Catholicism is the dominant religion in Dalton and is considered the "cultural religion" in Dalton.
Climate
Climate data for Dalton
Month
Jan
Feb
Mar
Apr
May
Jun
Jul
Aug
Sep
Oct
Nov
Dec
Year
Record high °C (°F)
16.7
(62.1)
17.4
(63.3)
21.7
(71.1)
24.1
(75.4)
27.8
(82)
30.6
(87.1)
31.7
(89.1)
32.25
(90.05)
30.0
(86)
25.0
(77)
19.4
(66.9)
15.1
(59.2)
32.5
(90.5)
Average high °C (°F)
6.2
(43.2)
6.7
(44.1)
9.0
(48.2)
11.2
(52.2)
14.5
(58.1)
17.2
(63)
19.8
(67.6)
19.6
(67.3)
16.7
(62.1)
13.0
(55.4)
9.0
(48.2)
7.0
(44.6)
19.8
(67.6)
Average low °C (°F)
0.6
(33.1)
0.8
(33.4)
2.1
(35.8)
3.3
(37.9)
5.7
(42.3)
8.5
(47.3)
10.7
(51.3)
10.6
(51.1)
8.6
(47.5)
6.0
(42.8)
3.1
(37.6)
1.5
(34.7)
5.1
(41.2)
Record low °C (°F)
−17.2
(1)
−18.3
(-0.9)
−15
(5)
−11.1
(12)
−4.4
(24.1)
−1.1
(30)
1.1
(34)
0.6
(33.1)
−1.1
(30)
−5.5
(22.1)
−8.8
(16.2)
−16.6
(2.1)
−18.3
(-0.9)

| | |
| --- | --- |
| | This article, Dalton/Th, needs references to reliable sources. |
ÎÏCÏ
Ad blocker interference detected!
Wikia is a free-to-use site that makes money from advertising. We have a modified experience for viewers using ad blockers

Wikia is not accessible if you've made further modifications. Remove the custom ad blocker rule(s) and the page will load as expected.