The Dharma Party of Scoussia is a politcal party currently running in the 2012 Keeper Elections. The head of the party is Trace Fleeman.
10 Promises
Ensure a "peaceful society"
Insure peace between nations
Generate wealth between the lower castes
Insure peace between religions
Close the gaps between the castes
Introduce easier-to-use currencies
Promote Pan-Dharmicism
Promote the Arts
Promote Science
Raise/Lower the population of Scoussia to a healthy numbers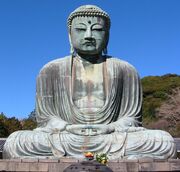 Ad blocker interference detected!
Wikia is a free-to-use site that makes money from advertising. We have a modified experience for viewers using ad blockers

Wikia is not accessible if you've made further modifications. Remove the custom ad blocker rule(s) and the page will load as expected.