This article is poor quality and as a result has been marked for improvement. Please discuss possible changes on the article's talk page.
Reason: First person, spelling mistakes, no formatting
Despite our membersip of the EUN, we feel as though we need to take a more proactive role in the wider community, and where better to start than the EU? It would mean that the UK would lose thier basis for deneying our independance, and it would let us trade with larger, more infuential countries across the world.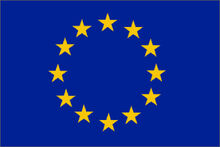 Ad blocker interference detected!
Wikia is a free-to-use site that makes money from advertising. We have a modified experience for viewers using ad blockers

Wikia is not accessible if you've made further modifications. Remove the custom ad blocker rule(s) and the page will load as expected.