This page is in the middle of an expansion or major revamping. You are welcome to assist in its construction by editing it as well. If this article has not been edited in several days, please remove this template.
This article or section was last edited by SpanionAuthority (Contribs • Log) 2018058 minutes ago.
His Excellency,
Edward Jacobs, HCA
Official Seal of Akharnes

President of Akharnes

Assumed office:
7 July, 2011

Vice-President
Marko Damjanović
Timur Babić
Predecessor
Office Established
Successor
Incumbent

High-Councilman of Waya

Assumed office:
19 April, 2013

Predecessor
Office Established
Successor
Incumbent

Supreme Judge of Ashukovo

Assumed office:
May 25, 2013

President
Joseph Kennedy
Prime Minister
Robert Garside
Judges
Sebastian Schriber
Hasan Çakar
Predecessor
Office Established
Successor
Incumbent

Personal information

Born
17 August
Unknown
Citizenship
Akharnian
Political party
Orthodox Party of Ashukovo
Religion
Orthodox Christian
Edward Jacobs
 is a micronational politician and statesman, currently serving as the President of the
Federal Republic of Akharnes
 and the Supreme Judge of
Ashukovo
.
Other Notable Positions
Awards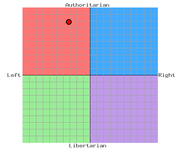 Ad blocker interference detected!
Wikia is a free-to-use site that makes money from advertising. We have a modified experience for viewers using ad blockers

Wikia is not accessible if you've made further modifications. Remove the custom ad blocker rule(s) and the page will load as expected.