This article is poor quality and as a result has been marked for improvement. Please discuss possible changes on the article's talk page.
Reason: No reason has been given, please provide a reason or this template will be removed.

The Empire of TYC 380-1141 was founded in 2008 under the leadership of Epic ruler of the stars Dodecahedron
History
The star and every thing orbiting it was gained around 2007-2008
MicroWiki found December,2012
Government & Politics
It is controlled de facto from earth.
Law & Order
N\A
Foreign Relations
pending
Military
N\A
Geography & Climate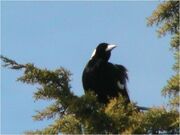 unknown
Economy
N\A
Culture
Unknown
Media
Unknown
See also
((INSERT A FEW PAGES RELATED TO THIS PAGE HERE))
External Links
((FAIRLY SELF-EXPLANATORY))