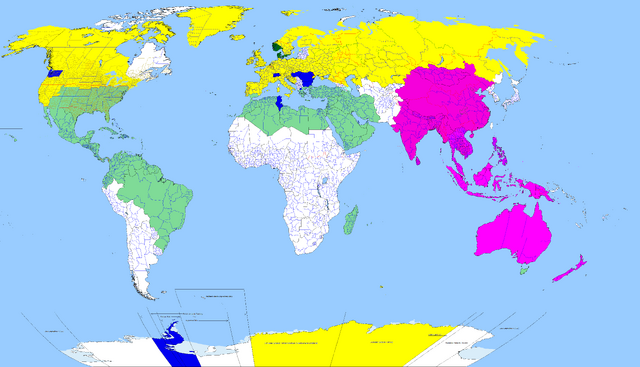 Full resolution
‎
(4,500 × 2,583 pixels, file size: 498 KB, MIME type: image/png)
There is no description yet. Add a description.
Appears on these pages

of
Play the new Map Game, A unity between Map Game free and Mep Game, Start with your old Map Game...

NOTE:We do not use those little yellow bordered subdivisions, But we use subdivisions bordered...
See full list >
File history
Click on a date/time to view the file as it appeared at that time.
Date/Time
Thumbnail
Dimensions
User
Comment
current
14:35, January 30, 2013
4,500 × 2,583

(498 KB)

Nico Kaikkonen (wall | contribs)
10:51, January 13, 2013
4,500 × 2,583

(686 KB)

King Emiel Hardy of Mahuset (wall | contribs)
Germania Expand
19:09, January 6, 2013
4,500 × 2,583

(503 KB)

Nico Kaikkonen (wall | contribs)
16:39, January 5, 2013
4,500 × 2,583

(501 KB)

Nico Kaikkonen (wall | contribs)
12:07, January 5, 2013
4,500 × 2,583

(686 KB)

King Emiel Hardy of Mahuset (wall | contribs)
12:44, January 4, 2013
4,500 × 2,583

(497 KB)

Nico Kaikkonen (wall | contribs)
19:40, January 3, 2013
4,500 × 2,583

(495 KB)

Nico Kaikkonen (wall | contribs)
13:56, January 1, 2013
4,500 × 2,583

(492 KB)

Nico Kaikkonen (wall | contribs)
13:37, January 1, 2013
4,500 × 2,583

(492 KB)

Nico Kaikkonen (wall | contribs)
21:18, December 28, 2012
4,500 × 2,583

(493 KB)

Nico Kaikkonen (wall | contribs)
15:22, December 28, 2012
4,500 × 2,583

(490 KB)

TheMiroliNationalist (wall | contribs)
12:24, December 28, 2012
4,500 × 2,583

(490 KB)

Nico Kaikkonen (wall | contribs)
18:36, December 19, 2012
4,500 × 2,583

(487 KB)

Nico Kaikkonen (wall | contribs)
08:52, December 19, 2012
4,500 × 2,583

(484 KB)

Nico Kaikkonen (wall | contribs)
07:55, December 19, 2012
4,500 × 2,583

(677 KB)

Mangdublah (wall | contribs)
Caribbiania expands
03:16, December 19, 2012
4,500 × 2,583

(677 KB)

Mangdublah (wall | contribs)
Caribbiania expands
20:53, December 18, 2012
4,500 × 2,583

(484 KB)

Nico Kaikkonen (wall | contribs)
16:50, December 18, 2012
4,500 × 2,583

(778 KB)

HolyLand (wall | contribs)
Minor arrors corrected
13:53, December 18, 2012
4,500 × 2,583

(484 KB)

Nico Kaikkonen (wall | contribs)
06:51, December 18, 2012
4,500 × 2,583

(274 KB)

Nico Kaikkonen (wall | contribs)
19:23, December 17, 2012
4,500 × 2,583

(477 KB)

Nico Kaikkonen (wall | contribs)
18:51, December 17, 2012
4,500 × 2,583

(475 KB)

Nico Kaikkonen (wall | contribs)
18:39, December 17, 2012
4,500 × 2,583

(475 KB)

Nico Kaikkonen (wall | contribs)
18:25, December 17, 2012
4,500 × 2,583

(474 KB)

Nico Kaikkonen (wall | contribs)
18:11, December 17, 2012
4,500 × 2,583

(473 KB)

Nico Kaikkonen (wall | contribs)
17:24, December 17, 2012
4,500 × 2,583

(676 KB)

Mangdublah (wall | contribs)
Bulgaria added
17:05, December 17, 2012
4,500 × 2,583

(676 KB)

Mangdublah (wall | contribs)
See below. Re-Submitted
17:04, December 17, 2012
4,500 × 2,583

(671 KB)

Mangdublah (wall | contribs)
Helsinki expands, Germania expands, Switzerland is annexed
15:26, December 17, 2012
4,500 × 2,583

(769 KB)

HolyLand (wall | contribs)
15:12, December 17, 2012
4,500 × 2,583

(471 KB)

Nico Kaikkonen (wall | contribs)
14:38, December 17, 2012
4,500 × 2,583

(471 KB)

Nico Kaikkonen (wall | contribs)
08:52, December 17, 2012
4,500 × 2,583

(471 KB)

Nico Kaikkonen (wall | contribs)
08:28, December 17, 2012
4,500 × 2,583

(470 KB)

Nico Kaikkonen (wall | contribs)
19:16, December 16, 2012
4,500 × 2,583

(470 KB)

Nico Kaikkonen (wall | contribs)
19:10, December 16, 2012
4,500 × 2,583

(767 KB)

HolyLand (wall | contribs)
18:50, December 16, 2012
4,500 × 2,583

(766 KB)

HolyLand (wall | contribs)
18:46, December 16, 2012
4,500 × 2,583

(469 KB)

Nico Kaikkonen (wall | contribs)
18:02, December 16, 2012
4,500 × 2,583

(467 KB)

Nico Kaikkonen (wall | contribs)
16:34, December 16, 2012
4,500 × 2,583

(464 KB)

Nico Kaikkonen (wall | contribs)
Metadata