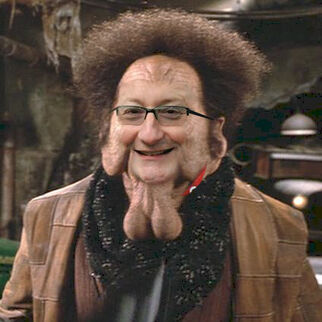 Summary
A historic picture from the Kingdom of Domanglia. It depicts the Saxon Emperors (the Caesars) at the top (as they are the ones with the most power). Saxon Emperor Penda holds a sword (representing military strength and courage) and some weights (to represent justice and the law). Emperor Pandora (who is called "Alexis" in the picture, his macronational name) carries a Christian cross (representing faith and religion) and a flower (representing nature and its beauty). Below the Emperors of the Saxon Empire is the second most powerful person in Domanglia, the King of Domanglia (the Rex), Urokah. Urokah and the Emperors are wearing crowns, showing that they are monarchs. Below Urokah are drawings of some important aristocrats in Domanglia. Praying by Urokah's side is a visual representation of the Oshah of Domanglia, Harold. Oshah Harold is wearing the robes of a Monk and has a halo above his head, both of these things, along with the fact he is praying, is showing the Oshah's role as a religious leader in the country. Below Urokah are two aristocratic members of the Privy Council of Domanglia: Okazhak Hongarriota and Dhesiminnor Karlo I, and both are seen as worshiping King Urokah, showing the King's royal glory. Princess Svenlana is shown wearing a tiara, showing that she is a Duchess. Below her is a picture of the house in the Duchy of Domum, showing that she is the Duchess of that place. Domum has civitas written below it, showing that Domum is the capital of Domanglia. There is also a picture of Prince Oshav, brother of Urokah, and a picture of Margaret, the Dog of the King. Prince Oshav, King Urokah and Margaret all have spears. This is because there is SHADERFORCE written on the picture with two spears next to it, which shows that all the people who are holding a spear in the picture are a part of Shaderforce. At the very bottom of the picture there are a group of people labelled THE MASSES, representing the normal, common people of Domanglia. Domanglia's motto, the names of Domanglia and the Saxon Empire and a sentence revealing who drew the historic portrait are also included.
Licensing


This work is licensed under the Creative Commons

Attribution-ShareAlike

License.

File history
Click on a date/time to view the file as it appeared at that time.
Metadata