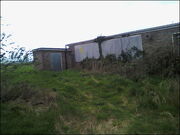 The Forgotten Realms (Wilton Middle School) are a area where the Kingdoms and Realms of Atlantis, Thebes, Saqqara, Dark Woods, Frozen Alters and Green Ponds that used to have lots of
Micronations
and other Realms all over the place. However the Forgotten Realms got its name from the fact that it is never used anymore and that the population left the realms and eventually became
Moylurg
,
Taklamacan
, and Corran.

The Kingdoms in the Realms during its golden age used to get along but also sometimes trick or force other nations out of their land. The biggest example of this is when Saqqara (HM King Declan I of Moylurg) attacked Thebes (HM King Kieran of Thebes) and deposed his Kingdom and took his and his peoples lands.
Ad blocker interference detected!
Wikia is a free-to-use site that makes money from advertising. We have a modified experience for viewers using ad blockers

Wikia is not accessible if you've made further modifications. Remove the custom ad blocker rule(s) and the page will load as expected.