The Fourth Reich is a communist totalitarian dictatorship in Europe that claims all of Germany, the Netherlands, Belgium, Luxemborg, Liechenstein, Austria, the Czech Republic, Slovakia, Slovenia, Hungary, Poland, Lithuania, and parts of Belarus and Russia. It is the third successor of the Holy Roman Empire. Islam is illegal. Unlike, the Third Reich (a.k.a. Nazi Germany), the Fourth Reich is not Facist or Nazist.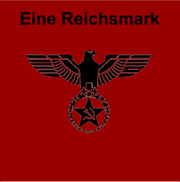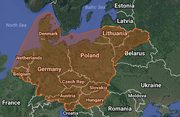 Allies
The Fourth Reich is a member of the Intercommunist Union of Micronations. It is currently allied with:
Recognition
The Fourth Reich currenctly only recognizes the following nations:
Albania
Andorra
Angola
Argentina
Armenia
People's Republic of China
Cuba
Fiji
Finland
France
Georgia
Iceland
Kosovo
Federated States of Micronesia
Norway
South Korea 
Russia
Sweden
Tajikistan 
Turkmenistan 
Ukraine
United Kingdom
United States of America
Ad blocker interference detected!
Wikia is a free-to-use site that makes money from advertising. We have a modified experience for viewers using ad blockers

Wikia is not accessible if you've made further modifications. Remove the custom ad blocker rule(s) and the page will load as expected.