Ad blocker interference detected!
Wikia is a free-to-use site that makes money from advertising. We have a modified experience for viewers using ad blockers

Wikia is not accessible if you've made further modifications. Remove the custom ad blocker rule(s) and the page will load as expected.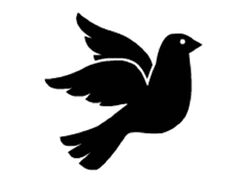 The Garagstan FAO Awards was an Awards ceremony hosted every 4 months and was arranged by the Garagstani Government. The awards honored the nations and individuals that the
Principality of Garagstan
feels have done a good job since the last ceremony. The awards were only given once, in August of
2010
, before being replaced by the Garagstani Honours.
The Awards
Best Organization Award
Nominees:
Winner: OAM
Best Ally Award
Nominees:
Zonian Conferderacy
Slinky Empyre
Tsarist Empire Of Gishabrun
Kingdom Of Zealandia
Winner: Tsarist Empire Of Gishabrun
Friendliest Individual Award
Nominees:
HIM Tsar Kuri I
Kyng Fyrst
Alexander Reinhardt
Philip Fish
Winner: Kyng Fyrst
Friendliest Nation Award
Nominees:
Slinky Empyre
Egtavia
St. Charlie
Rukora
Winner: Slinky Empyre
Best Flag Design Award (Just For Fun)
Nominees:
United Provinces Under Chance
Rukora
Egtavia
Penrith
MGPRO A1
Winner: Egtavia