Ginger Rebel Army

---

GRA Flag

---

Leaders:

Reid Castleberry

---

Motivation
Goal
To break away from the Kingdom of Bolcar. To topple the Bolcar Dynasty.
Active:
Established
September 20th, 2012
Dissolved
October 3rd, 2012.
Size
Strength
1-5
The Ginger Rebel Army is a rebel group within the Kingdom of Bolcar and its main objective is to break away from the Kingdom, and if it can to take over the Kingdom. It was created on September 20th, 2012. It is also the main force behind the Ginger Revolution.
Allies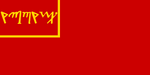 Freya
, Military support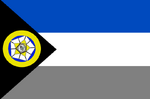 Constitutional Monarchy of Scoussia
, Diplomatic support