History
The nation of Groundland was declared in 15.10.2016.
Culture
The national food is nudels.
The national animal is owl
The national sport is football.
Population
Groundland has four residents behind its borders.
Military
2x BB gun.
2x replica swords.
4x replica knifes.
4 airsoft guns
​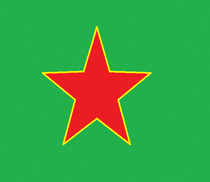 Flag
The flag of Groundland consists of a red star, outlined By yellow, symbolizing it's socialist belifes and the green background symolizing the land where Groundland is on.
Leaders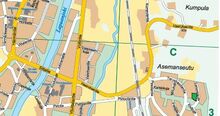 The Head of State is Kasperi of Groundland & the head of the Groundland Armed Forces is Field Marshal Daniel
Ambitions & Achievement's
Groundland strifes currently to boost it's population and to be recognized By other nations. Groundland is also trying to improve its economy by selling timber & berrys.
Groundland has achieved it's goal of joining the SCU and seeks to be a active member of the union.