The microsoccer games 2018 is a soccer tournament that micronations compete in.
This will be held in Westfield
Alanland won
Joining
How to join
Sorry! The competition is full however if you want to take part in the same event but in July email: bionicmoose7@outlook.com. Details will be sent shortly
Who is in it?
Westfield kingdom
Kingdom of Alanland
Empire of Nirfo
New Rizilia
Ecxifort
San Cristobal
New Yankeeland
Vlasynia
Deadline is April 7th
Whoever wins hosts Next
Host Nation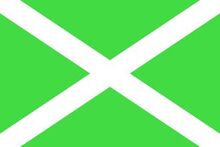 Westfield is a Kingdom located in New York.
Stadiums
South Westfield Stadium: 1st Match and Final
Brooklyn Park: 2nd Match, Semi Final, 3rd Place Match,
Queens Arena: 3rd Match, Semi Final, 7th Place Match, 5th Place Match
Somersett Stadium: 4th Match, 5th Place Semi Final (2)
Promo Videos and Images
file:///C:/Users/Home/Desktop/Promo.webm
New Rizalia
Matches
Westfield 0-2 Alanland, April 10 - South Westfield Stadium, 40,600
Nirfo 1-0 New Rizilia, April 10 - Brooklyn Park, 17,000
Excifort 1-3 St Cristobal, April 11 - Queens Arena, 21,000
New Yankeeland 1-0 Vlasynia, April 12 - Sommersett Stadium, 28,000
Alanland 1-0 Nirfo, April 12, Queens Arena - 12,000
New Rizalia 2-3 Westfiled, April 12, South Westfield Stadium - 36,000
New Yankeeland 1-0 San Cristobal, April 13, Brooklyn Park - 23,000
Excifort 1-0 Vlasynia, April 13, Queens Arena - 14,000
Alanland 2-1 New Yankeeland, April 14, South Westfield Stadium
San Cristobal 0-1 Nirfo, April 14, Brooklyn Park
Excifort 3-1 Westfield, April 14, Queens Arena
New Rizalia 4-2 Vlasynia, April 14, Somersett Stadium
About the Competitors
Colours: Green and White
Capital: South Westfield
Largest City: North Brooklyn
Participant: King Robert I
International Matches: Westfield vs Alanland
Homepage: Westfield National Football Team

Colours: Purple, Yellow, White
Capital: Bedia
Largest City: East Bed City
Participant: Prime Minister Alan Coffin
International Matches: Alanland vs New Rizilia and Westfield vs Alanland
Homepage: Alanland National Football Team
Colours: Purple, Red, White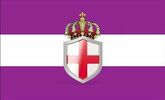 Capital: Teroden
Largest City: Teroden
Participant: Emperor Leopold I
International Matches: Nirfo vs New Rizilia
Homepage: Nirfoese National Football Team
Colours: Red and Black
Capital: Highland Province
Largest City: Highland Province
Participant: Sean Torres
International Matches: New Rizilia vs Alanland and New Rizilia vs Nirfo
Homepage: New Rizalian National Football Team
Colours: Orange, Green, White, Blue
Capital: Excifort City
Largest City: New Excifort
Participant: Jose David
International Matches: Ecxifort vs San Cristobal
Hompage: Excifort National Football Team
Colours: Red and Green
Capital: Fernandopolis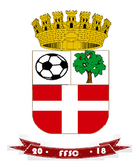 Largest City: Fernandopolis
Participant: George Martin
International Matches: San Cristobal vs Ecxifort
Homepage: San Cristobal National Football Team
Colours: Red and white stripes
Capital: New Gettysburg
Largest City: New Gettysburg
Participant: Edward Alomes
International Matches: New Yankeeland vs Vlasynia
Homepage: New Yankeeland National Football Team
Colours: White and Yellow
Capital: Alexandru I.cuza
Largest City: Alexandru I.cuza
Participant: Ested I Vlasceanu

International Matches: Vlasynia vs New Yankeeland
Homepage: N/A
Kits
| Name of Micronation | Home | Away |
| --- | --- | --- |
| Westfield Kingdom | | |
| Kingdom of Alanland | | |
| The Holy Empire of Nirfo | | |
| Republic of New Rizalia | | |
| Excifort | | |
| San Cristobal | | |
| New Yankeeland | | |
| Vlasynia | | |