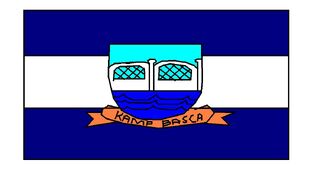 Kamp Basca, pronounced ( Kaaa-emp Baaass-kaah) officialy Kamp Basca District Capital (D.C) is the current capitals of Bascal. It is the second largest city by size and third busiest by population in Bascal . Kamp Basca is one of the original districts of Bascal.The current governor is Amir Syafiq. It is located south of Singapore Street A.D and north of Rowhing district.
Information
Governor : Amir Syafiq
Population : 3 people (de facto)
Area : unknown
Founded : 2005
Rulling party : B.D.P
Notable buildings and locations in Kamp Basca
Parliament building
Police HQ
Kamp Basca park
Indipendence square
Bicycle parking
Wall of Bascal (also known as White wall or gate wall)
Divisions
Kamp Basca is divided into 3 area's that is
Ad blocker interference detected!
Wikia is a free-to-use site that makes money from advertising. We have a modified experience for viewers using ad blockers

Wikia is not accessible if you've made further modifications. Remove the custom ad blocker rule(s) and the page will load as expected.