Kilbern
Ґуpбa (Afondalic)
—  City of Afondale  —



Flag and coat of arms

Motto: None official
Created
January 4 2010
December 31 2013 (Recreated)
Founder
Dan I of Afondale
Government
 - Mayor
Position Vacant
Time zone
GMT (UTC±0) BST (UTC+1, DST
Code
KIL
Kilbern is a city in Afondale. It covers most of the house that Afondale claims not covered by Dashford, with the exception of the back rooms and garderns.
History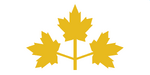 Before 2010, the only city of Afondale was Dashford. Dan Wilcox wanted to create another city, and so Kilbern was created on the 4 December 2010. Between 2011 and 2013, Kilbern was replaced by Capital Territory, the replacement for Dashford. Kilbern was officially recreated on New Year's Eve 2013.
Ad blocker interference detected!
Wikia is a free-to-use site that makes money from advertising. We have a modified experience for viewers using ad blockers

Wikia is not accessible if you've made further modifications. Remove the custom ad blocker rule(s) and the page will load as expected.