History
One day, a son and mom, were playing a model country game. Then the decided to become a real country. The date was 12/29/16.
Government
It is a principality/monarchy. The monarch is a nice monarch, and does what the people want. She usually makes sure that before she does something, the people want it, so that she is not corrupt. On a scale of one to ten, ten being corrupt, she is about a three. There is no congress, and the people share.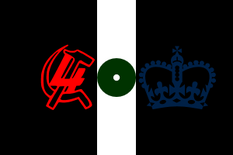 Ad blocker interference detected!
Wikia is a free-to-use site that makes money from advertising. We have a modified experience for viewers using ad blockers

Wikia is not accessible if you've made further modifications. Remove the custom ad blocker rule(s) and the page will load as expected.