The Kingdom of Onalaska is a micronation in the US state of Wisconsin. It's capital is the city of Onalaska. It was founded on June 5, 2009.
History
The Kingdom was founded in mid-2009, when the current King Calliface created it for fun. It continued this way, with many of his friends joining the Armed Forces. Not much has changed since the Kingdom's founding, other than the fact that Calliface found this site and posted on it, as his Webs account was shut down, and is using this page as a website.
Government
The Kingdom is an Absolute Monarchy, with King Calliface at the head. He rules over all aspects of the state. The Kingdom is very isolationist.
Geography
Onalaska is based along the resevoir, Lake Onalaska. This area is based around many tall bluffs and thick deciduous forests. The summers are mild to hot, and the winters are cold and full of snow.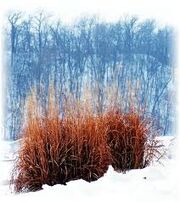 Ad blocker interference detected!
Wikia is a free-to-use site that makes money from advertising. We have a modified experience for viewers using ad blockers

Wikia is not accessible if you've made further modifications. Remove the custom ad blocker rule(s) and the page will load as expected.