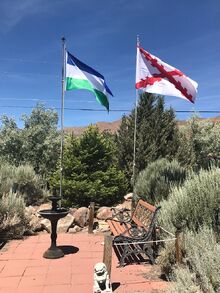 The Kingdom of Ourania was founded in 136 B.C.E. as Osrohene and was disestablished in 244 C.E. then reestablished in 1949 under the new name Kingdom of Ourania. Public international law seems to recognize five ways to acquire insular areas. These are 1) cession, 2) occupation, 3) accretion, 4) subjugation and 5) prescription. [Raphael Perl, The Falkland Islands Dispute in International Law and Politics: A Documentary Sourcebook  (New York: Oceana Publications, Inc., 1983) (hereinafter cited as Perl ) 12-13.]
However, before the 18th century, discovery alone was sufficient to acquire absolute title to a terra nullis. (A. Keller, O. Lissitzyn, & F.Mann, Creation of Rights of Sovereignty 1400-1801 (1938). See also William E. Hall "Discovery gave not merely inchoate title but an absolute title (International Law 126-127, 214-215, 8th edition,1924) Flag of the Kingdom of Ourania flying at right during official State visit to Molossia.(photo credit: Molossia)
An article about the Discovery Doctrine which mentions Kingdom of Ourania can be found here:
http://transhumanist-party.org/2017/07/02/discovery-doctrine/
In 1948, Emilio Pastor Santos, a researcher of the Spanish National Research Council, claimed there was historical basis that many islands in the Pacific , formerly parts of either Viceroyalty of New Spain, or Viceroyalty of Peru, not having been ceded by sale to Germany of Carolines, Marianas, and Palaus nor by cession to USA from Spanish American War, actually still belonged to Spain.
On 12 January 1949 after presentation of the research to the Council of Ministers of Spain, the Spanish Foreign Minster declared this as  de jure  and  the Cabinet of Diplomatic Information of the Ministry of Foreign Affairs declared as follows: The Ministry recognizes that it is a certain fact and historic truth that Spain reserves a series of rights certain groups of islands as not having been ceded by Spain.
This situation resulted in the Kingdom of Ourania contacting Spain and acquiring a number of islands formerly either part of Viceroyalty of New Spain or Viceroyalty of Peru but with the provisio they can never be re-assigned to the United Kingdom at any time in the future unless UK first returns Gibraltar and restores the territorial integrity of Spain concerning Gibraltar. For this reason, the Kingdom of Ourania adopted the flag used by both the former Viceroyalty of Peru and the Viceroyalty of New Spain for the reestablished nation.
The Kingdom of Ourania has pending membership applications with the UNPO (all fees are paid, current, up to date) and the UN. It has acceded to the Law of the Sea Treaty (LOST) (6 May 2017) and the International Court of Justice (ICJ) (13 April 2017). The Kingdom of Ourania filed its accession to the Montevideo Convention Treaty on the Rights and Duties of States with the Organization of American States (OAS) with a copy to the UN Treaty Depository Secretariat on 20 May, 2017.
Motto: Plus Ultra
Slogan: "The Most Recognized Nation In The World" (As of 18 November 2017, Ourania is recognized by 1028 macro or micro nations, which breaks a previous record of 547 by another nation) Ourania archives of recognitions received from other macro and micro nations shown.

Alternate Slogan: "The World's Coolest Micronation". Literally, it registered -135.8 degrees F in 2010 in
Kingdom of Ourania's Колчак Полярный ледяной материк (Antarctica)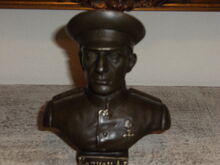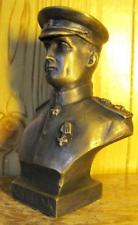 Capital City: Templemer Floating City
Official languages: Spanish(41 territories), English (28 territories), Russian (17 territories), French (8 territories), Chinese (8 territories), Dutch (territories), Portuguese (2 territories), German (2 territories), Italian (1 territory) total 114 territories.
Religion: Christianity (100%)
Demonym: Ouranian
Area: Total area = 14,149,844.701055825 km 2
World Rank (#2 ) behind #1 Russia which has 17,125,200 km2) among nations recognized by at least one UN member nation)
Population: 1,525 (2017 census)
Leader: His Majesty King Immanuel X Jesus-Izates Mono-Basileus (Christ-os) bar Ab-gar-os au Kamala bar Phraates, Lord of Lords of the Roman Empire through descent of Julius Caesar and Cleopatra VII Philopator, and King of Kings of Parthia (Persia) through descent from Phraates V, and King of Kings of Egypt (Arthuri) through descent of  Thea Musa, daughter of Cleopatra VII Philopator, Ptolemaic Queen of Egypt, King of Adiabene, King of Assyria and All Mesopotamia, King of Arabia, King of Armenia and Media, King of Creta and Cyrenaica, King of Cilcilia and Cyprus, King of Judea, King of Mauretania, King of Numidia, King of Osrohene, now henceforth known as Ourania, King of Syria, Baron of Ilheu da Pontinha, etc., etc.
National Anthem: O Come, O Come, Immanuel
☀https://www.youtube.com/watch?v=wE6BzoMt0Ro
National Colors: Red and White

National Beer: None- Bilingual Spanish/English explanation here: https://www.youtube.com/watch?v=kF_Z34RBLyg
National Sport: Chess (Those who make the Olympic Team are entitled to 4 acre plot of land)
National Animal: Knox Island Sheep
National Bird: Buteo regalis (Latin, royal hawk)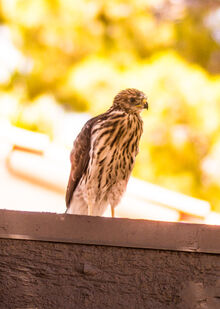 The Royal Hawk of the Kingdom of Ourania, Sir Gawain (Welsh for 'Hawk of Battle') on guard duty (Ourania photo credit)
National Tree: Coconut Palm
National Holidays: Statehood Recognition Day: May 16, Christmas Day: December 25
Patron Saint: San Borondon (Saint Brendan the Navigator whose day is May 16th the National Holiday of Kingdom of Ourania. He is also the patron saint of boatmen, mariners, travelers, elderly adventurers.
National Currency: US $ dollar backed by Ourania gold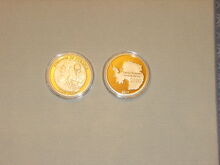 National Food: Rhubarb Pie
National Landmark: The Micro Eiffel Tower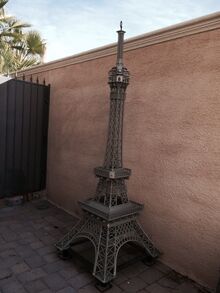 Ourania Embassy in Imperium DeWaCo Estates (photo credit DeWaco Estates)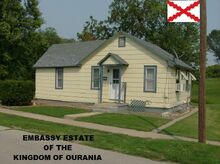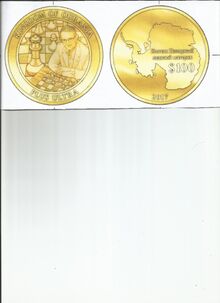 Postal Service:
Ourania's 2006 Stamp issue for international mail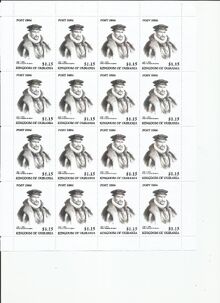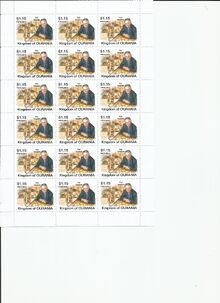 Ourania's 2011 Stamp issue for international mail
Ourania's 2017 Stamp issue for International mail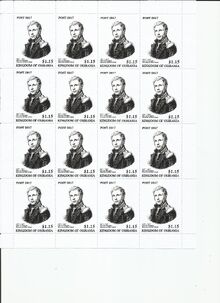 Ad blocker interference detected!
Wikia is a free-to-use site that makes money from advertising. We have a modified experience for viewers using ad blockers

Wikia is not accessible if you've made further modifications. Remove the custom ad blocker rule(s) and the page will load as expected.