Kingdom of Ravenheim's independence was declared 12th February 2017. Ravenheim is an internet-located state, it doesn't pretend on some real territory. Ravenheim has E-Sport team "O'culus Clan".
There are some short facts about Ravenheim:
Official & National language: English
Motto: Dat Stayt!
Demonym: Ravenhelmian
Population: 11
Religion: Memeism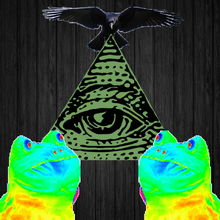 Government: Absolute Monarchy
Current Leader: Aaron (B1ackRaveN) Morrison
Time Zone: GMT +3:00
THIS ARTICLE WILL BE UPDATED IN NEAREST FUTURE
Ad blocker interference detected!
Wikia is a free-to-use site that makes money from advertising. We have a modified experience for viewers using ad blockers

Wikia is not accessible if you've made further modifications. Remove the custom ad blocker rule(s) and the page will load as expected.