Ad blocker interference detected!
Wikia is a free-to-use site that makes money from advertising. We have a modified experience for viewers using ad blockers

Wikia is not accessible if you've made further modifications. Remove the custom ad blocker rule(s) and the page will load as expected.
Vis, officially the Kingdom of Vis (Croatian: Kraljevina Vis), is an absolute monarchy located off of the shore of Croatia. It's capital and largest city is Vis. The country is divided into two districts, Vis and Komiza, each lead by a Chancellor.
History
Originally inhabited in the Neolithic period. Many authorities ruled over the island, but the most significant would be the Republic of Venice. The Venitians brought their architecture which still shows on the island to this day.
Government & Politics
((INSERT INFORMATION ABOUT YOUR GOVERNMENT TYPE, MINISTRIES, HOW THE LEGISLATURE [or parliament] RUNS, ETC.))
Law & Order
((INSERT INFORMATION ABOUT JUDICIAL SYSTEM, POLICE, ETC.))
Foreign Relations
((INSERT INFORMATION ABOUT THE RELATIONS THAT YOUR MICRONATION HAS WITH OTHER MICRONATIONS))
Military
((INSERT INFORMATION ABOUT THE STRUCTURE OF THE MILITARY, DIFFERENT BRANCHES, WEAPONRY, CONFLICTS INVOLVED IN, ETC.))
Geography & Climate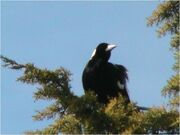 ((INSERT TEMPERATURE, WEATHER, TERRAIN, LOCATION AND OTHER RELATED INFO HERE))
Economy
((INSERT FISCAL INFORMATION, LIKE EXPORTS, IMPORTS, INDUSTRIES, ETC.))
Culture
((INSERT INFORMATION ABOUT THE CUSTOMS, EDUCATION, LANGUAGE(S), THE ARTS, ETC.))
Media
{{INSERT INFORMATION ABOUT THE PRESS, TELEVISION, ETC.))
See also
((INSERT A FEW PAGES RELATED TO THIS PAGE HERE))
External Links
((FAIRLY SELF-EXPLANATORY))