Klaksvík Autonomous Commune (Faroese: Serkommunan Klaksvík) is a self-governing entity within the Faroe Islands, serving as the nation's capital. The current head of state in the Faroe Islands, King Anfinn I is from the town, but doesn't currently live there "unfortunately, because of personal reasons". Klaksvík municipality is situated in the western part of the country, having more than 5000 inhabitants.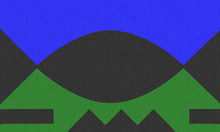 Micronational History
Klaksvík, along with rest of the archipelago declared independence on an unspecified date in November, 2015. Back then Tórshavn was still the official capital, but Klaksvík was a provincial-level commune, granted with a special status, similar to that of Tórshavn.
On 2016, further autonomy was given to the town, helping to dedicate the right amount of resources to Klaksvík. Klaksvík became the capital of the country, because it was strategically a lot more important than Tórshavn. Regions were also disbanded, so Klaksvík thus was only "Klaksvík autonomous commune".
Ad blocker interference detected!
Wikia is a free-to-use site that makes money from advertising. We have a modified experience for viewers using ad blockers

Wikia is not accessible if you've made further modifications. Remove the custom ad blocker rule(s) and the page will load as expected.