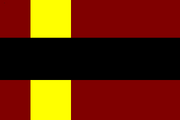 Kolrakian legal code is used to govern the country. It doesn't have any specific constitution in it. Kolrakian laws in general are considered very liberal.
Kolrakian legal code (FULL)
1. Do not kill
1.1 You may kill animals if killed painless and for a reason

2. Do not steal

3. Do not assault

4. Do not break other peoples or common property

5. Do not disturb

6.

Do not discriminate

7. Do not explotate

8. Do not betray

9. Do not insult or offense

10. Respect other people and their property
Ad blocker interference detected!
Wikia is a free-to-use site that makes money from advertising. We have a modified experience for viewers using ad blockers

Wikia is not accessible if you've made further modifications. Remove the custom ad blocker rule(s) and the page will load as expected.