Leylandiistan Football is a topic that relates to several subjects, which we will hope to explain in this article
Leylandiistan Virtual Football Team (MWVF)
Leylandiistan Virtual Football Team
Head coach
Rory Craig
Asst coach
Shane Cahill
First international
Leylandiistan 2-1 Viadalvia
Biggest win
Leylandiistan 2-1 Viadalvia
Biggest defeat
N/A
The virtual team was initially set up by Hasan Cakar of Hasanistan, as he was operating a virtual soccer competition for micronations. Their first match was on December 2nd, 2013, against the Viadalvian National Football Team. Leylandiistan won 2-1. Technically, the team has a success rate of 100%.
Leylandiistan Gaelic Football/GAA
Cumann Luthcleas Gael an Léilloinndístoinn has yet to be set up, however, when it is, it's details will be available here.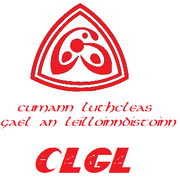 Leylandiistan Football (Soccer) Team 
The soccer team of Leylandiistan (physical events only) has not been set up either, however, when the time comes, the information will be put here.