MicroWiki
is an online
micronational
encyclopedia which is collaboratively written by both micronationalists and non-micronationalists alike. This encyclopedia is maintained by a
small group of specially selected contributors
—whose job it is to make sure things run smoothly as humanly possible.
MicroWiki was established on 27 May 2005 by Fabian Schneider, and is one of the largest online encyclopedias about micronationalism with 81,598 pages and 2,038 articles. All written content on this site is published under the Creative Commons Attribution-Share Alike License 3.0, which means you may use it freely, providing you credit the appropriate authors.
Participate in MicroWiki
We welcome contributors, and encourage you to sign up.
Software: MediaWiki 1.19.24 • Pages: 81,598 • Edits: 344,570 • Active editors: 39 • Admins: 6
Featured Article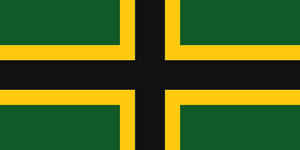 Sabovia
, officially the
Principality of Sabovia
(
Welsh
:
Tywysogaeth Sabofia
) is a landlocked sovereign state with limited recognition (often referred to as a
micronation
), located in
Western Europe
and bordered by
England
,
United Kingdom
.
Sabovia's capital city is Capital Territory, however as it's name suggests, the "city" is actually a territory.
In the News