Democratic Security Forces
The Mallards


Founded
2015
Service branches
Army, Navy, Air Force
Headquarters
Guadaña AFB, New Goatannea
Leadership
Major General
Kaan Sarıhan
First Major
Deniz Akbaş
Manpower
Active personnel
7
Reserve personnel
1
Deployed personnel
0
Industry
Annual imports
Explosives, Steel Batons
Annual exports
Plastic Knuckles
Related articles
Ranks
Pvt, Pvt 1st Class, Corporal, Corporal 1st Class, Second Liutenant, First Liutenant, Captain, Secondary Major, First Major,

General
Since declaring independence, New Goatannea has fought one war against rebel groups in it's exclaves.
Structure
Army
The Mallards Delta
New Goatannean Ground Forces
Air Force
Goatannean Air Forces
Weapons and Equipment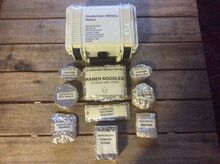 Weapon
Amount
Origin
Weapon Type
IKP-1
Virtually Unlimited
Oaticgæ
Plastic Knuckles
PR-24
2
Imported
Steel Baton
WHM-18
1
Uadanagæhrïß
Two Handed Machete
KK-100
Virtually Unlimited
Imported
Gunpowder

Powered

Explosive
War Against Rebels
In early 2016, a war against t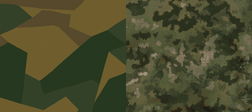 errorist acts and rebels happened in a Goatannean exclave, located in Bahçeköy, Northern Istanbul. It started with rebel groups attacking the President and other government officials using slingshots and bricks of ice. At the time most weapons were unavailable, so the only deployed squad was sent. The Mallards Delta charged in and used IKP-1's, which were easy to produce and disposable weapons. It ended with the rebel groups retreating and staying neutral, although some threats are still present, though at a much lower rate than before. The exclave is now being used mostly for government events with heavily guarded rooms.
Goatannean War Against Rebel Groups

| | |
| --- | --- |
| Date | 3 January 2016 - 6 January 2016 |
| Location | New Goatannean Exclave located in Bahçeköy, Istanbul |
| Result | Rebel and terrorist groups neutralized, |

Captain Deniz Akbaş
4GR Rebel Group
Second Lieutenant Yaman Karaman
7GR Rebel Group
Commanders
First Major Kaan Sarıhan
Unknown Rebel Leader
Casualties and losses
Minor Injuries
Minor Injuries