The Ministry of Defence was founded the same day of the Kingdom of Atlantis, now the Republic of Atlantis, the 19 February 1995. In fact, it is the oldest Ministry of the Republic. The Ministry controls the Armed Forces of the Republic: Army, Navy, Air Force and the Atlantis Foreign Legion. The nickname is R.A.A.F. (Republic of Atlantis Armed Forces). The Ministry also controls some department of the M.I.S.A. (Military Intelligence and Security Agency).
Organization
The Armed Forces use a single hierarchy for a better control. Let us now see the various units and levels of their commanders. The exact composition of the units varies widely depending on the type of unit and army.
Division (Brigadier General) form 50 to 80 soldiers
Brigate (Major) from 30 to 50 soldiers
Regiment (1st Lieutenant) form 20 to 30 soldiers
Battalion (Master Sergeant) form 10 to 20 soldiers
Team (Caporal) from 2 to 6 soldiers
Soldiers
Generals: 11
Staff Officers: 7
Commissioned Officers: 6
Non Commissioned Officers: 2
Enlisted: 17
Army
The Atlantis Army counts 19 units (August 2010). In the 2010 the Council of Ministers decided to create a "Young Army" for all soldiers under the majority age provided by the Republic. The Army defends all territories of the Republic, the Embassies, and the Istitutional offices.
The Atlantis Navy counts 8 units (August 2010).
Air Force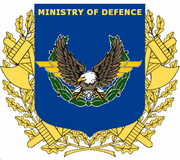 Awards
Presidential Citation Ribbon
Campaign awards
Military orders
Service ribbons
Distinguished Service
Long service in Marines or Special Forces detechment (2 years)
Long service in Marines or Special Forces detechment (1 year)
Long service in Marines or Special Forces detechment (6 months)
Ranks
Rank for Cadets at the first month of Accademy.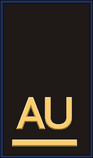 Rank for Cadets at the second month of Accademy.
Ad blocker interference detected!
Wikia is a free-to-use site that makes money from advertising. We have a modified experience for viewers using ad blockers

Wikia is not accessible if you've made further modifications. Remove the custom ad blocker rule(s) and the page will load as expected.