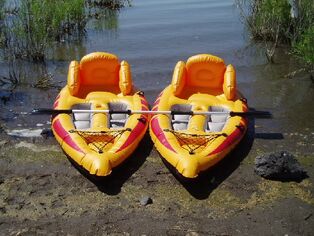 Molossia
, a mainly desert nation, primarily uses its navy for exploration and research, and operates almost exclusively in Lake Tahoe and local ponds. It appears they have three vessels, excluding the submersibles, and several missions have been carried out. The navy has also worked on a joint operation with Molossia's close ally,
Vikesland
.
Vessels
The known vessels in service include:
Navigator Class M.S. Wombat
Banana Class M.S. Bandicoot
Banana Class M.S. Platypus
Manta USV
Seahorse Diving Bell
Missions
External Links
Ad blocker interference detected!
Wikia is a free-to-use site that makes money from advertising. We have a modified experience for viewers using ad blockers

Wikia is not accessible if you've made further modifications. Remove the custom ad blocker rule(s) and the page will load as expected.