This article is poor quality and as a result has been marked for improvement. Please discuss possible changes on the article's talk page.
Reason: No reason has been given, please provide a reason or this template will be removed.
Improvement Period: 03-20-2014 to 03-04-2014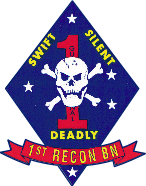 NSR 1st Recon is a military outfit of the New soviet Republic Army

Backround
They are the NSR's best reconnaissance unit, taking part in special missions in NSR territory and beyond. 1st Recon distinguished itself during the Great Civil War as the only NSR military squad to hold their ground against the overwhelming forces of the Republic of Soviet Russinica, picking off officers and soldiers in the ruins of Fox City one of the main strongholds of the NSR that was under seige by the RSR, with aid from Ranger snipers and assault units.