The National Security Directorate (Concubitian: Афиречюнитк Секертатенито Натянсе- Afirechyounitk Sekertatenito Natyanse) is the intelligence agency for the D.P.R.M.C. tasked with carrying out intelligence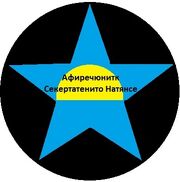 gathering and certain law enforcement duties.
History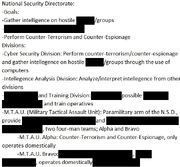 -May 20, 2013: N.S.D. is officially formed.
-July 11, 2013: N.S.D. officially announces first operation (Operation Northern Lights)
Operation Northern Lights
While Operation Northern Lights remains mostly redacted, the mission statement can be viewed at the bottom of this page.