This article is poor quality and as a result has been marked for improvement. Please discuss possible changes on the article's talk page.
Reason: No reason has been given, please provide a reason or this template will be removed.
Nerdistan is a small micronation located within the state of North Carolina in the United States of America..
Etymology
Edit
The name of this country was born from the fact that its citizens have a love of computers, science fiction shows, literature and other things intellectual.
Nerdistan was founded on June 19th, 2014 with the signing of its Constitution.
Government & Politics
Edit
Nerdistan is a constitutional monarchy.
Law & Order
Edit
((INSERT INFORMATION ABOUT JUDICIAL SYSTEM, POLICE, ETC.))
Foreign Relations
Edit
Nerdistan is chiefly interested in peaceful, mutually beneficial relations with other micronations and nations alike.
Currently, Nerdistan has no need of a military.
Geography & Climate
Edit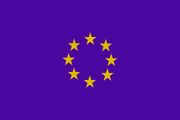 Nerdistan is a flat country, very hot in the summer and with temperate winters.
The chief export of Nerdistan is books and handcrafted items.  Our largest industry is writing/publishing and several hundred titles are available.
Nerdistan considers cultural and artistic endeavors to be a prime importance.  We are protective of our authors, artists and musicians.  The only official holiday is "Foundation Day" which is celebrated on June 19th.  Nerdistanians also celebrated all major American holidays and any religious holidays of their choice.  No holiday is manditory, save for "Foundation Day."
Nerdistan is home to a publishing company, which generates 75% of the total income for the company.
((INSERT A FEW PAGES RELATED TO THIS PAGE HERE))
External Links
Edit
Official website of Nerdistan:  
http://nerdistan.weebly.com