Ad blocker interference detected!
Wikia is a free-to-use site that makes money from advertising. We have a modified experience for viewers using ad blockers

Wikia is not accessible if you've made further modifications. Remove the custom ad blocker rule(s) and the page will load as expected.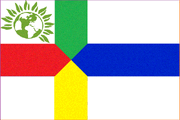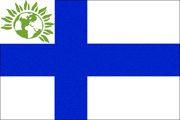 New Sudria, or officially the Democratic Empire of New Sudria, is an interdependent micronation formed in three constituent towns in the states of Montana and Illinois, in the United States. The idea for New Sudria was concieved on November 8, 2011 and began to take shape, first being based out of Bozeman, Montana. Its capital is in Willow Creek, Montana, with Havana, Illinois being the largest center of general activity.
New Sudria is currently a developing micronation and is structuring its own form of government based primarily off of Green Party and Libertarian Party principles. The nation and its inhabitants, while still currently recognized as citizens of the United States, do not necessarily consider themselves part of the United States, but do share close ties with the American territories around them. New Sudrics are given high degrees of freedom to control their own lives without Sudric governmental intervention until absolutely necessary for the health or societal strength of anyone involved.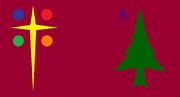 Sudric culture is based in the ideals of independence and autonomy. While a centralized democratic government has been formed to resolve issues dealing with people within the nation, the government insists on allowing citizens the final say in everything they do. This way, every citizen will be allowed control of their own lives with continued interaction with others. However, the Green Party is currently the most influential party in the political realm of New Sudria, and environmental action and activism is promoted even within the top forms of government. Sudric economy is very fluid. Resources are purchased through the U.S. dollar, but other forms of currency are also accepted. Notable economic trades have been completed with the European Euro, Iraqi and Kuwaiti Dinars, Vietnamese Dong and Norwegian Krone. Because New Sudria is not presently in charge of any independent resources, the U.S. dollar is used for trades and services until a stable currency can be established.
New Sudria currently has bases in Montana, US and Illinois, US. Expansion projects have been proposed for territories in Olympia, Washington, US, as well as the Republic of Finland and the country of Wales in the United Kingdom. One such proposed territory has been given the title, "Castlerigg" and would be located in Tywyn, Wales. Unnamed expansions in Finland include lands in Helsinki and Oulu.
Locations:
Bozeman, MT, US;
Willow Creek, MT, US
Havana, IL, US
Proposed Locations:
Olympia, WA, US
Helsinki, Finland (Suomi)
Oulu, Finland (Suomi)
Tywyn, Wales (Cymru)
Capital: Willow Creek, Montana, US
Official Languages: English, Latin, Sudric, Gaelic
Languages also promoted: Spanish, Swedish, Finnish, Russian
Mottos: "To Reach True Freedom"
Anthem: "Taikatalvi"
Formed: November 8, 2011
Government: Democracy/Anarchy, emphasis on Green Party and Libertarian Party
Founder: Jacob "Skarloey" Jones
Current President: Jacob "Skarloey" Jones
Citizenship: Ten official citizens, numerous others being reviewed for citizenship. Citizenship in New Sudria is free and open to those who wish to join.
Demonym: "The Meadows of Heaven"
Official Currencies: U.S. Dollar, Euro, Iraqi Dinar, Vietnamese Dong
Official Religions: None
Official Animal: European Starling
Official Food: Buffalo Wings