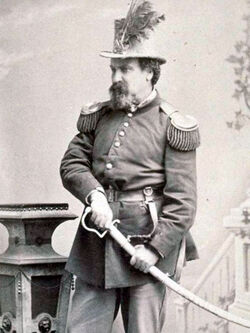 Norton day is celebrated as a holiday by some micronations in memory of Emperor Norton of the USA and Protector of Mexico. 
Nations who celebrate Norton Day
Micronations formerly celebrating Norton Day
Templar Kingdom
At one point the United Holy Kingdom of Beaulosagñe and the Knights Templar of the Holy Grail did celebrate Norton Day, but when a more important celebration Kings day or the spanish Reyes was introduced, Norton day was let go off since it was too close to Kings Day.
Ad blocker interference detected!
Wikia is a free-to-use site that makes money from advertising. We have a modified experience for viewers using ad blockers

Wikia is not accessible if you've made further modifications. Remove the custom ad blocker rule(s) and the page will load as expected.