A medel award to the Head of State allied with The Grand Barony of Voltar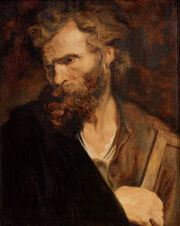 So far there has not been any phyical medaleian, due to the fact Baron William I has not got the resoures of a mint (which is the same reason Voltar has yet to produce coins)

Baron William I is awarded as Archduke of the Order (A.D.O.)
King Danny Clarke I of the Dale Empire as Duke of the Order (D.O.)
Emperor Felix I of the Empire of Arboria as Lord of the Order (L.O.)
Racks include:
Duke/ Duchess of the Order (D.O.) Yellow Riddion
Lord/ Lady of the Order (L.O.) Blue Riddion
Count/ Countess of the Order (C.O.) White Riddion
Ad blocker interference detected!
Wikia is a free-to-use site that makes money from advertising. We have a modified experience for viewers using ad blockers

Wikia is not accessible if you've made further modifications. Remove the custom ad blocker rule(s) and the page will load as expected.