Template:Country Infobox
Republic of Aliski
Respubika de Aliski
---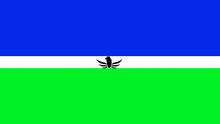 Established : 5 March 2017
Motto : Honest and Religious
Ideology : Arielism
Anthem : Soyuz Aliski
Capital : Aliski City
Official language : Indonesian
Spoken Language : Indonesian, English, Alisken
Religion(s) : Islam
Denonym : Aliskien
Goverment : Unitary Supreme Council
Political Party : Aliski People's
President : Ariel Daffansyah Aliski
i Vice President : Obotsy
Head of the People's Council : Ariel Daffansyah Aliski
Area consists of 5%Water & 95%Land
Population : 11
GDP : Unknown
Currency : Aliski
Time Zone : UTC + 7
Affiliation :
- UM ( United Micronations )
MPA ( Micronations Power Alliance )
Calling code : +420
Internet TLD : .Al
Website : roagov.al Territory :
- Republic of Aliski
- Some area in the Lekowis Empire
Ad blocker interference detected!
Wikia is a free-to-use site that makes money from advertising. We have a modified experience for viewers using ad blockers

Wikia is not accessible if you've made further modifications. Remove the custom ad blocker rule(s) and the page will load as expected.