This article is poor quality and as a result has been marked for improvement. Please discuss possible changes on the article's talk page.
Reason: No reason has been given, please provide a reason or this template will be removed.
Republic of Kazai is a micronation in the process of divestiture of the Turkish Republic of Northern Cyprus. Its president and founder Joaquin Ogorman stands with his entourage the generation of a new Middle Eastern country for middle-class people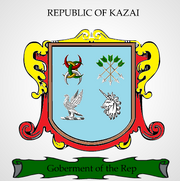 Districts
Varosha
Varosha is a district of the Cypriot city of Famagusta, located in the Turkish Republic of Northern Cyprus. Before the Turkish invasion in Cyprus, conducted in 1974, Varosha was the modern tourist area of Famagusta. Its inhabitants fled during the invasion and has been abandoned ever since.
Varosha now part of the Republic of Kazai. It is thought that by now the only way town Varosha that as Kazai Republic, thinkers proposed that livable cities Europe conform abandoned the republic, for now only Varosha. 
The main features include Varosha district of Avenue John F Kennedy, who was born near the port of Famagusta district and ran parallel to Glossa Beach. Along the Avenue JFK had numerous well-known luxury hotels, including the King George Hotel, The Asterias Hotel, The Grecian Hotel, The Florida Hotel and the Hotel Argo was the favorite of Elizabeth Taylor. Argo Hotel is located near the end of Avenida JFK oriented Protaras and Fig Tree Bay. Another main street in Varosha was Leonidas (Greek: Λεωνίδας), a route that ran from JFK Avenue west towards Vienna Corner. Leonidas was the main shopping and leisure street of Varosha, with several bars, restaurants and nightclubs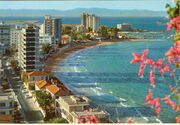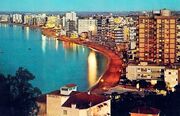 Varosha, Republic Of Kazai NOW has 38 abandoned hotels . There are hotel companies contact us because they want to have their hotel in our republic. Among them, Sheratton, NH hotels, TRUMP
      REPUBLIC OF KAZAI
location : 

36 km a Larnaca 52 km a Nicosia 63 km a Kyrenia 95 km a Limassol 196 km a Pafos
Idioms : 
English ;Greek ;Turkish
Mails :
presidencia@republicofkazaigov.org
gobermentofkazai@gmail.com
PRESIDENT : Joaquin Ogorman @joaquinogorman Twitter
Vicepresident : Ignacio Toker
@TokerIgnacio Twitter
Website: www.republicofkazaigov.org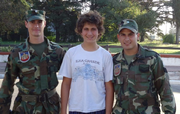 Ad blocker interference detected!
Wikia is a free-to-use site that makes money from advertising. We have a modified experience for viewers using ad blockers

Wikia is not accessible if you've made further modifications. Remove the custom ad blocker rule(s) and the page will load as expected.