The
Republic of Neutrexia
used to be a colony of the
Sovereign Military Order of Salazar
until it obtained its independence in 2009. It is one of the founding members of the
Union of South American Micronations
and the
Intermicronational Blue Cross and Blue Crescent Movement
, and a member of the
Movement of Non-Aligned Micronations
.
The Island of Motu Nui
Edit
After obtaining their independence in 2009 the Neutrexians decided to establish their Government and their main City on the Island of Motu Nui in the middle of the Pacific Ocean.
Same-Sex Marriage
Edit
The 1st of April 2010 came into effect the decree of February 5th which was aproved and ratified by the Neutrexian Senate. Such decree allows the celebration and recogniton of marriages of the same sex, inside the territorial jurisdiction of the Republic of Neutrexia.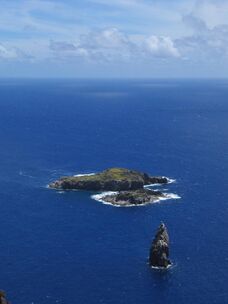 Official Website
Edit
Ad blocker interference detected!
Wikia is a free-to-use site that makes money from advertising. We have a modified experience for viewers using ad blockers

Wikia is not accessible if you've made further modifications. Remove the custom ad blocker rule(s) and the page will load as expected.