Sorveja & Corzegovina

---

Motto
Stay Strong

---

Two Islands of Croatia

---

Official language(s)
English
Demonym
Soreveja & Corzegovinian
- President
'
- Local Representative of the National Assembly of Keig
Local Representative for Sorveja(currently vacant)
Established
2014
Population
102
Sorveja & Corzegovina is a colony of Keig, taken from Croatia on September 9th, 2014. It currently is under Croatian control.
Sorveja and Corzegovina was formed Vis and Otcic Greben, and claims were made by the keigen government on September 9th 2014. On the islands the main language is Croatian, because of the current Croatian control.
Geography
Edit
The terrain on Sorveja is slightly mountainous, and has several hills, the whether is usually dry.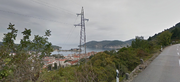 Ad blocker interference detected!
Wikia is a free-to-use site that makes money from advertising. We have a modified experience for viewers using ad blockers

Wikia is not accessible if you've made further modifications. Remove the custom ad blocker rule(s) and the page will load as expected.