This article is poor quality and as a result has been marked for improvement. Please discuss possible changes on the article's talk page.
Reason: First person, directory.

Soviet Socialist Republic of Nadiria - sovereign, independent state, which does not claim to the territory of other states and is based solely on the open spaces of the Internet. SSRN built on communist principles and seeks to build a classless society in which a person is neither what need, where his own labor will be exchanged for any goods. We boldly call themselves micronations, not a "virtual state", since it is not entertainment and game design as opposed to the latter.
SSRN strive to create a full-fledged state with its government is actively working with a structured state apparatus and services that will work for real, rather than performing a purely formal function, as well as other attributes inherent to the state. At the moment, we are working with other unions who call themselves micronations, since it is not yet too big state, but also gradually expand its sphere of influence, staffing, as well as improving its own structure, we're going to play a supporting role, that they We were able to come to a new level in contrast to the young and newly educated.
We have created their virtual state, and later grew into a micronation in order to implement the principles of socialism and communism in a particular State, excluding the highest stage of communism, the development of society and considering the inevitable victory of communism not only in mikronatsionalnom community, but also throughout the world, and in order that their example will inspire others micronations on the transition to socialism.
Public Holidays Edit
The first January - New Year
Third January - Day of Proletariat
Twenty-first of January - Day of Mourning for the Vladimir Lenin
Twenty-third in February - the Day of the Workers 'and Peasants' Red Army
Fifth March - Day of Mourning for Josef Stalin
Eighth March - International Women's Day
Sixteenth March - Day of Medicine (Birthday of Josef Mengele)
Fourth day of April - Day of the "Начало" party
Twenty-second of April - Birthday of Vladimir Lenin
May Day - International Workers' Solidarity Day
The ninth of May - Day of Victory over Nazi Germany
Eighteenth day of May - Day of ONG
The nineteenth of May - Day of the Nadiria
The first of June - International Children's Day
Fifteenth of June - Birthday I.A. Likhachev
Twenty-ninth of June - Day of the SMS and ksivu
Seventeenth July - Day shootings Nicholas II
Seventh day of November - Day of the Great October Socialist Revolution
September eleventh - Birthday of Feliks Dzerzhinsky
First of December - Birthday of Georgy Zhukov
Twenty-first of December - Birthday of Josef Stalin
The thirtieth of December - The Day of the USSR
State awards.
Edit
"The Order of Comrade Podtetenev" - the highest award SSRN, awarded for special merits before the state.
Order "Friendship of Peoples" - awarded to foreign politicians and leaders fordevelopment of bilateral relations with the SSRN.
Order "Labor Glory" - is awarded to persons who are serving in the SSRN, and activelycarrying out tasks and orders.
Commemorative Medal "SSRN 1 year" - is awarded until the end of May 2015 to personsactively participating in public life.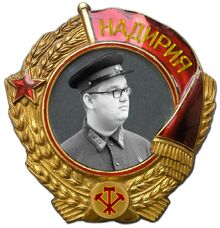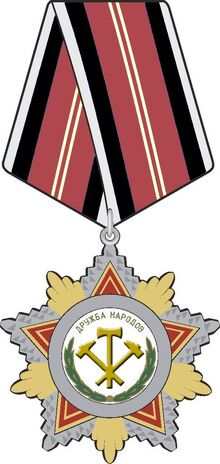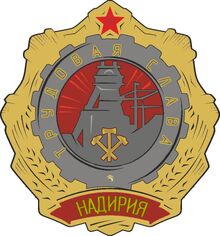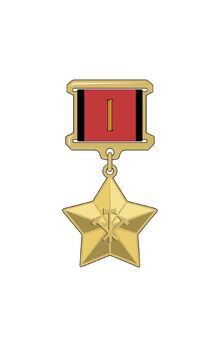 Ad blocker interference detected!
Wikia is a free-to-use site that makes money from advertising. We have a modified experience for viewers using ad blockers

Wikia is not accessible if you've made further modifications. Remove the custom ad blocker rule(s) and the page will load as expected.