Sprelbuerg, officially Têftúnin Sprêlbuerg is a self-proclaimed micronation that was founded in the year 2011. It became a part of the Republic of Ceticilia in 2016.

==
==
Etymology
The term Sprêlbuerg comes from the Sprelbuergish language and means "Land of Freedom". This term was first used in january 2011.
Law & Order
Since Sprêlbuerg is very small, there are only four policemen in the whole country.
Military
There is no military in the entire country.
Geography & Climate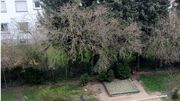 Sprelbuerg is in the atlantic-maritime zone, causing warm winters and relatively warm summers. The average temperature in winter is 2°C in summer 16,7°C
References
Ad blocker interference detected!
Wikia is a free-to-use site that makes money from advertising. We have a modified experience for viewers using ad blockers

Wikia is not accessible if you've made further modifications. Remove the custom ad blocker rule(s) and the page will load as expected.