This article is poor quality and as a result has been marked for improvement. Please discuss possible changes on the article's talk page.
Reason: No reason has been given, please provide a reason or this template will be removed.
The
Peoples Republic of Stream
is a State in
Nyclos
founded on January 2013.
It has no specific leader, it is basicly ruled by the people, the citizens.
It has ofcourse representive who has povers to form Foreign Realtions with other nations.
Etymology
Name Stream comes from its Capital citys name Virtala, wich comes from the maiden family name of Annikki Ketola, she used to be Annikki Virtala before she went married with her husbend Veijo Ketola.
Citizens of Niclogia, Fors and Kemi call Stream ina name Virtala, becouse of that.
Virtala is only city in Stream.
History
Stream was founded on January 2013, and it is part of Nyclos.
Flag of Stream was designed at 25th January 2013.
Goverment and Politics
Goverment type of Stream is Peoples Republic, wich means the People has the power in the republic.
It has no main leader at all.
Parliament
Streams Parliament is formed from the owners of the area, from the Foreign Minister and from the censor of Nyclos, and is making Peoples decisions true, if they are resonable and good for all.
Ministers
Foreign Minister who can decide of foreign policy, and is working as representive of the nation.
Censor of Nyclos is also working in Stream, but isnt leading it.
Owner of the nation is deciding most of the stuff, but with the help of the citizens.
Inther is the partner of the owner.
Law and Order
Jusridical System
All Juridical stuff is handled by World Unions central Juridical system, and in intenced casez Finnish Juridical System.
Police
Police of Stream is formed from all 18-40 year old male citizens.
Guard
Guard of Stream is formed from all over 18-40 year old female citizens.
Foreign Relations
Stream has currently foreign relations only with all World Union member nations.
Nyclonese Stream Defence Force
Stream Defence Force (Finnish: Virtalan Puolustus Voimat (VPV), Niclish: Στρηαµω Δηφηνω Φωρσω (ΣΔΦ) ) or for short SDF is a voluntary army unit to defend Stream from Finland. It is lead by Prime Minister Nico Fors. They are supported by peacekeepers from Micronational Peace Group
Military
Structure
Military of Stream is formed from the Guard and Police forces.
Geography and Climate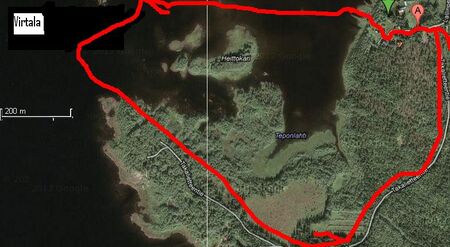 Climate
Climate data for Stream
Month
Jan
Feb
Mar
Apr
May
Jun
Jul
Aug
Sep
Oct
Nov
Dec
Year
Record high °C (°F)
-6.8 

(19.8)

-6.3 

(20.7)

-1.5 

(29.3)

4.4 

(39.9)

11.4 

(52.5)

17.1 

(62.8)

20.2 

(68.4)

17.6 

(63.7)

12.0 

(53.6)

5.3 

(41.5)

-0.8 

(30.6)

-4.6 

(23.7)

5.7 

(42.3)

Record low °C (°F)
-15.5 

(4.1)

-15.3 

(4.5)

-10.7 

(12.7)

-4.1 

(24.6)

1.5 

(34.7)

7.1 

(44.8)

10.9 

(51.6)

8.6 

(47.5)

4.1 

(39.4)

-0.7 

(30.7)

-7 

(19)

-13 

(9)

-2.8 

(27)
Terrain
Terrain of Stream is very rocky.
An there is lots of water and forest around.
Location
Stream is located between Kemi and Finland.
Map showing Kemi.
Map showing Stream in the south of Kemi.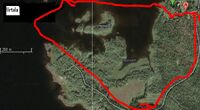 Map showing the borders of Stream.
Economy
Exports
Exports of Stream are Potatoes, Fish, salads, berries and wood.
Imports
Culture
Culture of Stream is focused on nature, and one of its main features is Fishing  secondly noticeable feature is collecting berries especially Blueberries.
People in Stream use mainly well water for drinking, and Rain water for washing, and Sea water is also used.
Education
Education in Stream is good.
Languages
In stream people mainly speak Finnish, but also spoken are English, Swedish and Niclish.
Media
Press
Stream doesn't currently have Press, However their are plans to create a state run press in the future.
Radio
Stream doesn't have its own radio yet, but possibly will have in the future.
Television
Stream has 2 official internet television channels currently.
See Al

so
External Links
Ad blocker interference detected!
Wikia is a free-to-use site that makes money from advertising. We have a modified experience for viewers using ad blockers

Wikia is not accessible if you've made further modifications. Remove the custom ad blocker rule(s) and the page will load as expected.