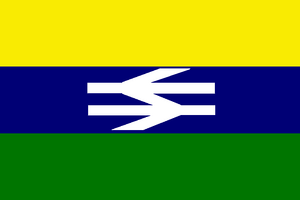 The Royal Sylvanian Rail Transportaion Corporation, or SylvanRail , is the proposed, government owned rail system ,which would include primarily passenger service as well as freight.
Corporate Structure
Although subsidised by the government , SylvanRail's preferable stock will be owned by private stockholders.
Routes
Equipment
Although SylvanRail owns no equipment as of now, the company seeks to focus,at least for the moment, on passenger rail.
Sylvanrail hopes to acquire several of Bombradier's JetTrain, developed in 2003, to be used on commuter routes as well as long distance travel.