Ad blocker interference detected!
Wikia is a free-to-use site that makes money from advertising. We have a modified experience for viewers using ad blockers

Wikia is not accessible if you've made further modifications. Remove the custom ad blocker rule(s) and the page will load as expected.
The Democratic Kingdom Of Xagovrisica (Pronounced Zha-gove-ri-si-ka) is a micro-nation located currently in Michigan. The capital of Xagovrisica is
Roperia
, enclaved by Michigan. Xagovrisica's largest city is also
Roperia
, located at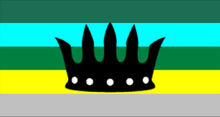 42°33'00.3"N 83°12'23.4"W . The official Languages are English & Xagovrisican, and the national languages are English (100%).
Ethnic groups:
 75% White
 25% East Asian

The King's Buddy is Joshua Steibel. Monarchical Council King: Alexander Calderwood. Royal Weapon-maker:Eli Ribiat. Head Judge: Kayla Park. The nation of Xagovrisica declared Independence from United States of America on March 2, 2016. GDP(PPP): $16.53 USD GDP(Nom.): $16.53 USD. Gini: 0. Human Developmental Index: .834 (42nd) very high. Drives on the right of the road.
The Current Edicts of Xagovoriska
Edict #1: Positions in the Monarch's Council:
a) Monarch's Buddy
  i) The Monarch, upon election, decides their buddy
           1) This is not votable

b) Royal Weapon maker
      i) The Monarch, upon election, decides their Weapon-Maker
           1) This is not votable

c) Chief Judge
      i) The Monarch, upon election, decides their Judge
           1) This is not votable

Edict #2:
Voting Laws a) The Monarch's Council is the only body that may pass an edict
      i) For an edict to pass there must be a unanimous vote

b) The Monarch's Council is the only body that may pass a citizenship application
      i) For an application to pass there must be a unanimous vote

c) Votes for King are cast by all citizens
      i) If a citizen abstains from voting, the matter will be taken into the hands of 
         chief judge, who will decide their fate

d) Any citizen may send a note to Monarch's Council for a public vote on an edict
      i) The Monarch's Council will vote on the vote
           1) If the Council passes, Public votes
                a) If the majority votes to scrap the edict, it is removed
                b) If the majority votes to keep the edict, it is kept
           2) If the Council does not pass, end of story