Ad blocker interference detected!
Wikia is a free-to-use site that makes money from advertising. We have a modified experience for viewers using ad blockers

Wikia is not accessible if you've made further modifications. Remove the custom ad blocker rule(s) and the page will load as expected.
This article is poor quality and as a result has been marked for improvement. Please discuss possible changes on the article's talk page.
Reason: Article contains little to no information, and still has all the template information.
The Direct Democracy of Theoslavia was founded in 2014 when young Theo was hugging a tree (as he often did) he thought how easy it would be to take over Alaska.So in a matter of ten minutes he had taken over them.
Etymology
The base word is self explanatory because of the founder,the suffix on the other hand
History
((INSERT A SHORT HISTORY OF YOUR MICRONATION [i.e. a few important events]))
Government & Politics
((INSERT INFORMATION ABOUT YOUR GOVERNMENT TYPE, MINISTRIES, HOW THE LEGISLATURE [or parliament] RUNS, ETC.))
Law & Order
((INSERT INFORMATION ABOUT JUDICIAL SYSTEM, POLICE, ETC.))
Foreign Relations
((INSERT INFORMATION ABOUT THE RELATIONS THAT YOUR MICRONATION HAS WITH OTHER MICRONATIONS))
Military
((INSERT INFORMATION ABOUT THE STRUCTURE OF THE MILITARY, DIFFERENT BRANCHES, WEAPONRY, CONFLICTS INVOLVED IN, ETC.))
Geography & Climate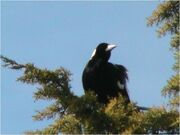 ((INSERT TEMPERATURE, WEATHER, TERRAIN, LOCATION AND OTHER RELATED INFO HERE))
Economy
((INSERT FISCAL INFORMATION, LIKE EXPORTS, IMPORTS, INDUSTRIES, ETC.))
Culture
((INSERT INFORMATION ABOUT THE CUSTOMS, EDUCATION, LANGUAGE(S), THE ARTS, ETC.))
Media
{{INSERT INFORMATION ABOUT THE PRESS, TELEVISION, ETC.))
See also
((INSERT A FEW PAGES RELATED TO THIS PAGE HERE))
External Links
((FAIRLY SELF-EXPLANATORY))