Torland Republic or Torland is micronation in Finland (Northern Ostrobothnia), ruled by President PierreFin.
Unoffical Torland's national anthem is Russia 1991-2000 hymn.
Torland accepts the independence of the Faroe Islands. Torland left the SCU 25.8.2016 (Socialist Contries Union). Torland icedepence day is 6.11. Torlandian language is easy to do yourself, word Computer is computer in German and Danish and komputer in Polish, so in Torlandian it is "komputer". The language consists of most widely used words of Indo-European languages.
Torlandian language
| English | Torlandian |
| --- | --- |
| Hello! | Hei! |
| I am | Im bis |
| I´m from Torland | Im fom Torland |
| Lakes | Leiker |
Torland History
Before the country's name was Nytoria. It's flag was white, black and green. Nytoria flag reminded of Biafra flag. Torland's name came from the word "Nordland "(Northland). PierreFin decided to.
change the whole the country as new. Torland was quickly changed. Capital Petleas' name comes from a cat whose name was Pete. Torland create SCU year 2014.
Revolution and Socialist times
Nytorian autonomous states Nätson and Petronso fighted in Petleas 15.12.2013 for independence but Nytoria did not accept it. Nätson Kingdom's and Petronso Kingdom's Incepedency day was 30.12.2013. Nytoria got back it's lands 3.4.2014. Nytorian socialists marched (22.10.2014) in Petleas.
Revolution in Nytoria

Nytorian Socialist wins the war

Participant in Nytorian socialists and more Nytorians
Active
No active (this is history)
Ideology
Workers unite
Groups
Socialists vs Nytoria empire
Leaders
PierreFin ( Nytoria empire ) Peter novajov (Nytorian Socialists)
Area of
operations
Nytoria
Originated as
Nytoria empire
Allies
Nytorian Empire
Opponents
Nätson, Petronso and Nytorian Socialists
Battles/wars
Battle of Petleas, Red war, Nätson war
Nytoria socialists fighted in Oulu (23.10.2014) Nytorian Socialists was suggested that PierreFin may continue as the leader if the country would be turned in to a socialist state. (29.10.2014)
Nytoria Socialists attack the Petleas city.
Nytorian Kaiser PierreFin accepts the socialist proposal.
Nytoria becomes Nytorian Socialist Workers Republic became official 3.11.2014 but few days later it was changed to Nytorian SSR. Nätson and Petronso were autonomous states in the country. Nytoria create d the S.C.U (Socialist Countres Union) 2014. It had an alliance with Tomppamaa, located in central Finland. One month later Tomppamaa ceased its activities. Kejevali town was changed to a city. Petronso became unactive (26.7.2015). Nytorian revolution day was celebrated first time (3.11) and Incedepence day three days later. Nytoria chaned it's name (Torland). Nätson ceased to exist (11.3.2016) SCU allies were Faroe islands, Yelkomia, Talon socialist republic and Arlandia.
Germanization in Torland and civil war
Torland been thinking a long time to amend their empire, because Torland was conquered in the history of nätson and petronso. Torland-germans wins the flag elections and flag is corrected. PierreFin wanted slavzation, but Torland-Germans starded a war. PierreFin´s slavs win the war.
History of Torland flags and Coat of arms
Nytoria is First Torland. Torland independency is Nytorian SSR incependency. Torland new Coat of arms came into use 7.7.2016. NSWR was a short term government in nytorian
Flag
Coat of arms
Date
Name

23.3.2013 - 2.9.2013
Nytorian United states

2.9.2013 - 3.11.2014
Nytorian empire

3.11 - 6.11.2014 (Revolution times is action)
Nytorian Socialist Workers Republic

6.11.2014 - 13.2.2016
Nytorian Soviet Socialist Republic

13.2.2016 - 7.9.2016
Torland Republic

Flag change is 28.4.2016. Coat of arms changet is 7.7.2016.
Torland Republic

--

Torlandian civil war is started 7.9.2016

Torland Empire

Torrland Kaiserreich

Torlandian-Slavs win the civil war

in 9.9.2016

Torland Republic

"Torland New Republic"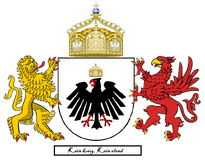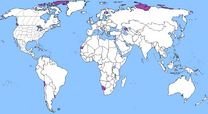 AtWar Champions of Torland
AtWar is game in online. Torland has been thinking to do AtWar champions.
Go to Atwar
create the user
User name is your micronation or President´s name
Finish
has not thinking about when it would be champion.
Armed Force
Population is one people. Armed force is developed by way of purchase weapons and vehicles.
Military exercises in 4.6.2016 - 27.7.2016. There practicing fighting wars. Nearest micronation is Valtio.
Alliens